THE GAZETTE,

Grand Forks

, B.C., Wednesday, April 18, 2007 — Page3
Local News, Arts, by Kyra Hoggan, Gazette Staff
Building community, a brick at a time
Preparing the site to hold an audience of as many as 1,000 people is daunting work.
This 24-acre parcel, about three miles out of Grand Forks will be, organizers hope, the venue for many musical performances hi a multicultural, multi-generational and multi-use facility.
Organizers are hoping as many as 1,000 spectators will converge on Grand Forks for the First Annual Solaris Music Festival scheduled to run from June 22 to 24. [At the old Ozeroff village just west of Grand Forks, also known as the "Singing village".]

Trevor Murdoch is one of five locals who created Boundary Element Productions and are offering the Solaris festival as music with a mission; using the event to fundraise for the restoration of an historic Doukhobor village just three miles out of town.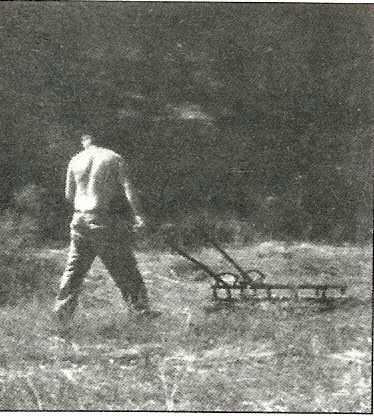 Murdock says his parents own the 24-acre property and they've tried, overt the years, to get historical grant funding for the restoration, but he has grown impatient with the wait as the village crumbles under the weight of time.
Now, with his partners he has a new vision to share with the community that encompasses music, culture, history and the environment in one multi-cultural venue.
"It's the only Doukhobor village of its kind left in the world," he says. "It's an amazing piece of property, with so much potential"
He says his plans involve Solaris being just one of many music festivals in a multi-generational, multi-cultural and multi-use facility.
"For me, it's all within a harm-reduction platform," he says. "Solaris will appeal to a younger generation, with DJs, emcees, even a drum circle, but it won't be a rave-style festival — it won't have the connotation of drugs and danger. We've already arranged for high quality security and paramedic presence, and RCMP are on board as well. "
In fact, he argues that the festival taps in to the anti-drug culture being fostered locally.
"Our community is building a strong response to that (the drug culture) — it's important; what the Boundary is doing," he says. "We want to promote that sense of community, of family values, of connectivity.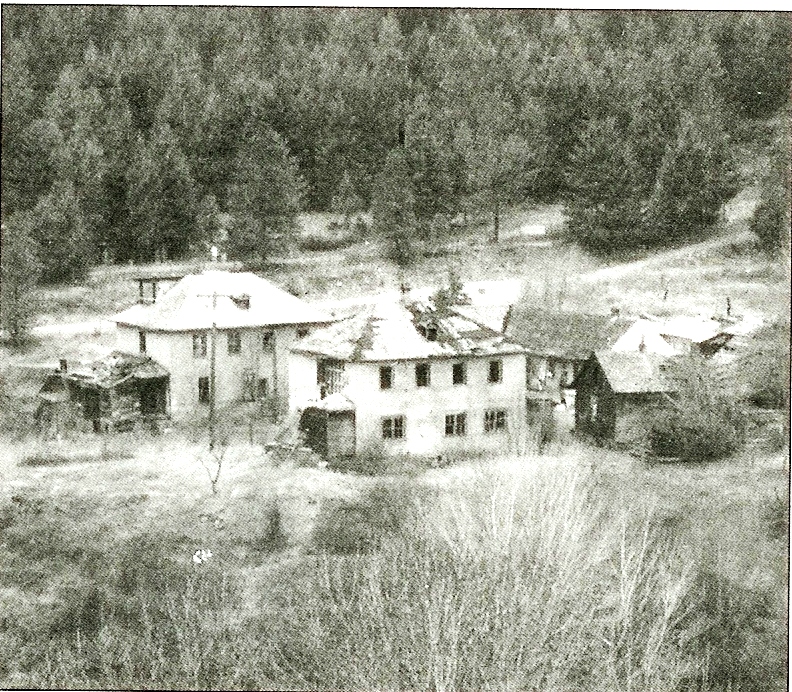 He says it fits well with both his own Native cultural traditions and with the powerful sense of community for which the Doukhobors were renowned.

"It's interesting, the parallels between the two communities and what happened to them (in modem Canadian history)," he says. "Both now are in crisis, in danger of losing their whole culture. We can be twice as effective preserving those cultures if we work together."

He says some of the Solaris mandate would include building on a vision for the Canadian culture of the future, as well, promoting energy-conscious lifestyles and encouraging approaches to protecting our environment.

"We're rebuilding not just a village, but a value system and a culture; getting back to the land," he says. "My dream is to have the whole place off the grid entirely, using solar power cells and other clean technology to energize the whole thing."

He says those long- terms goals are secondary, right now, to ensuring the Solaris festival is safe and fun — a boon, not a bother, to local residents.

"We want to collaborate with the community on this," he says.

He's already looking for volunteers, vendors and artisans for the show, and encourages people to visit www.SolarisMusicFestival.com for more information.